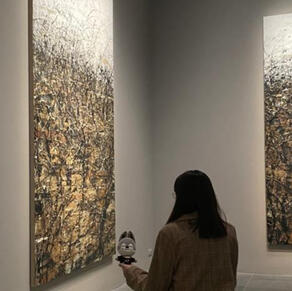 𝑠𝑘𝑧𝑏𝑦𝑚𝑦𝑠𝑖𝑑𝑒
𝟔 𝑝𝑜𝑠𝑡𝑠 𝟔𝟕𝟎 𝑓𝑜𝑙𝑙𝑜𝑤𝑒𝑟𝑠 𝟔𝟖𝟎 𝑓𝑜𝑙𝑙𝑜𝑤𝑖𝑛𝑔
𝑂𝑛𝑒 𝑚𝑜𝑟𝑒 𝑠𝑡𝑒𝑝, 𝐼 𝑤𝑖𝑙𝑙 𝑛𝑒𝑣𝑒𝑟 𝑠𝑡𝑜𝑝🌼
ᴬᶰᵍʸ
ABOUT ME
Angy | 01' | INFJ-T

Groups I stan: Stray kids (ults), Astro, Aweek, The Boyz, Ateez, A.C.E, The Rose and Day6.

Soloists I stan: Jinseok and Eric Nam.

I'm Stay since April 27 (2019).

I'm studying Hispanic Philology and I want to teach Spanish to foreigners. I also would like to become a writer.

I can speak Spanish, Catalan, English and I'm learning Italian.
🖤
---
-Learning about everything.
-Languages.
-Reading and writing.
-Manga and anime.
-Coffee, cereals, cheesecake.
-Animals.
-Hugs.
-Smiles.
-Space and sky.
-Dylan O'brien.
-Harry Potter.
--🖤--
---
-Any kind of hate.
-Toxic people.
𝐄𝐧𝐠𝐥𝐢𝐬𝐡 𝐧𝐚𝐦𝐞: 𝐂𝐡𝐫𝐢𝐬𝐭𝐨𝐩𝐡𝐞𝐫 𝐁𝐚𝐧𝐠.
𝐊𝐨𝐫𝐞𝐚𝐧 𝐧𝐚𝐦𝐞: 𝐁𝐚𝐧𝐠 𝐂𝐡𝐚𝐧.
𝐏𝐨𝐬𝐢𝐭𝐢𝐨𝐧: 𝐥𝐞𝐚𝐝𝐞𝐫, 𝐩𝐫𝐨𝐝𝐮𝐜𝐞𝐫, 𝐯𝐨𝐜𝐚𝐥𝐢𝐬𝐭, 𝐝𝐚𝐧𝐜𝐞𝐫, 𝐫𝐚𝐩𝐩𝐞𝐫.
𝐁𝐢𝐫𝐭𝐡𝐝𝐚𝐲: 𝐎𝐜𝐭𝐨𝐛𝐞𝐫 𝟑, 𝟏𝟗𝟗𝟕.
𝐒𝐮𝐛-𝐔𝐧𝐢𝐭: 𝟑𝐑𝐀𝐂𝐇𝐀 (𝐂𝐁𝟗𝟕).

𝐇𝐞'𝐬 𝐟𝐫𝐨𝐦 𝐀𝐮𝐬𝐭𝐫𝐚𝐥𝐢𝐚.
𝐇𝐞 𝐭𝐫𝐚𝐢𝐧𝐞𝐝 𝐟𝐨𝐫 𝟕 𝐲𝐞𝐚𝐫𝐬.
𝐇𝐞 𝐡𝐚𝐬 𝐚 𝐝𝐨𝐠 (𝐁𝐞𝐫𝐫𝐲).
𝐒𝐮𝐧𝐧𝐲 𝐛𝐨𝐲.
𝐖𝐞 𝐝𝐨𝐧'𝐭 𝐝𝐞𝐬𝐞𝐫𝐯𝐞 𝐡𝐢𝐦 :(.

"𝐈 𝐚𝐥𝐰𝐚𝐲𝐬 𝐮𝐧𝐜𝐨𝐧𝐬𝐜𝐢𝐨𝐮𝐬𝐥𝐲 𝐠𝐨 𝐭𝐨 𝐭𝐡𝐞 𝐛𝐚𝐜𝐤. 𝐒𝐨 𝐈 𝐜𝐚𝐧 𝐠𝐞𝐭 𝐚 𝐜𝐥𝐞𝐚𝐫 𝐯𝐢𝐞𝐰 𝐨𝐟 𝐭𝐡𝐞 𝐤𝐢𝐝𝐬 𝐚𝐧𝐝 𝐞𝐯𝐞𝐫𝐲𝐭𝐡𝐢𝐧𝐠. 𝐈𝐭 𝐣𝐮𝐬𝐭 𝐦𝐚𝐤𝐞𝐬 𝐦𝐞 𝐟𝐞𝐞𝐥 𝐬𝐚𝐟𝐞 𝐚𝐧𝐝 𝐢𝐭 𝐦𝐚𝐤𝐞𝐬 𝐦𝐞 𝐟𝐞𝐞𝐥 𝐥𝐢𝐤𝐞 𝐬𝐮𝐫𝐞 𝐭𝐡𝐚𝐭 𝐧𝐨 𝐨𝐧𝐞'𝐬 𝐥𝐞𝐟𝐭 𝐛𝐞𝐡𝐢𝐧𝐝".

"𝐆𝐨𝐨𝐝 𝐟𝐨𝐨𝐝, 𝐠𝐨𝐨𝐝 𝐩𝐞𝐨𝐩𝐥𝐞, 𝐠𝐨𝐨𝐝 𝐥𝐢𝐟𝐞".

🐺.
𝐊𝐨𝐫𝐞𝐚𝐧 𝐧𝐚𝐦𝐞: 𝐋𝐞𝐞 𝐘𝐨𝐧𝐠𝐛𝐨𝐤.
𝐄𝐧𝐠𝐥𝐢𝐬𝐡 𝐧𝐚𝐦𝐞: 𝐋𝐞𝐞 𝐅𝐞𝐥𝐢𝐱.
𝐏𝐨𝐬𝐢𝐭𝐢𝐨𝐧: 𝐝𝐚𝐧𝐜𝐞𝐫, 𝐯𝐨𝐜𝐚𝐥𝐢𝐬𝐭, 𝐫𝐚𝐩𝐩𝐞𝐫.
𝐁𝐢𝐫𝐭𝐡𝐝𝐚𝐲: 𝐒𝐞𝐩𝐭𝐞𝐦𝐛𝐞𝐫 𝟏𝟓, 𝟐𝟎𝟎𝟎.

𝐓𝐡𝐞 𝐩𝐮𝐫𝐞𝐬𝐭 𝐡𝐮𝐦𝐚𝐧 𝐛𝐞𝐢𝐧𝐠.
𝐇𝐞'𝐬 𝐟𝐫𝐨𝐦 𝐀𝐮𝐬𝐭𝐫𝐚𝐥𝐢𝐚.
𝐄𝐯𝐞𝐫𝐲𝐨𝐧𝐞 𝐥𝐨𝐯𝐞𝐬 𝐡𝐢𝐦.
𝐇𝐞'𝐬 𝐬𝐨𝐟𝐭.
𝐇𝐢𝐬 𝐯𝐨𝐢𝐜𝐞 𝐢𝐬 𝐚𝐦𝐚𝐳𝐢𝐧𝐠.
𝐖𝐡𝐞𝐧 𝐡𝐞 𝐬𝐢𝐧𝐠𝐬, 𝐡𝐞 𝐡𝐚𝐬 𝐚 𝐫𝐞𝐚𝐥𝐥𝐲 𝐬𝐰𝐞𝐞𝐭 𝐯𝐨𝐢𝐜𝐞.
𝐇𝐞 𝐥𝐨𝐯𝐞𝐬 𝐭𝐨 𝐜𝐨𝐨𝐤.
𝐇𝐞 𝐥𝐨𝐯𝐞𝐬 𝐭𝐢𝐤𝐭𝐨𝐤 𝐚𝐧𝐝 𝐯𝐢𝐝𝐞𝐨 𝐠𝐚𝐦𝐞𝐬.
𝐅𝐫𝐞𝐜𝐤𝐥𝐞𝐬.
𝐅𝐞𝐥𝐢𝐱 𝐬𝐮𝐧𝐬𝐡𝐢𝐧𝐞.

🐱.
𝐊𝐨𝐫𝐞𝐚𝐧 𝐧𝐚𝐦𝐞: 𝐘𝐚𝐧𝐠 𝐉𝐞𝐨𝐧𝐠𝐢𝐧.
𝐒𝐭𝐚𝐠𝐞 𝐧𝐚𝐦𝐞: 𝐈.𝐍.
𝐏𝐨𝐬𝐢𝐭𝐢𝐨𝐧: 𝐝𝐚𝐧𝐜𝐞𝐫, 𝐯𝐨𝐜𝐚𝐥𝐢𝐬𝐭, 𝐦𝐚𝐤𝐧𝐚𝐞.
𝐁𝐢𝐫𝐭𝐡𝐝𝐚𝐲: 𝐅𝐞𝐛𝐫𝐮𝐚𝐫𝐲 𝟖, 𝟐𝟎𝟎𝟏.

𝐇𝐞 𝐝𝐨𝐞𝐬𝐧'𝐭 𝐡𝐚𝐯𝐞 𝐚𝐧𝐲 𝐩𝐢𝐞𝐫𝐜𝐢𝐧𝐠𝐬.
𝐇𝐞 𝐥𝐢𝐤𝐞𝐬 𝐭𝐫𝐨𝐭.
𝐇𝐞 𝐮𝐬𝐞𝐝 𝐭𝐨 𝐛𝐞 𝐚 𝐜𝐡𝐢𝐥𝐝 𝐦𝐨𝐝𝐞𝐥 𝐰𝐡𝐞𝐧 𝐡𝐞 𝐰𝐚𝐬 𝟕.
𝐏𝐔𝐑𝐄𝐒𝐓 𝐒𝐎𝐔𝐋.
𝐁𝐚𝐛𝐲.
𝐖𝐡𝐞𝐧 𝐡𝐞 𝐬𝐦𝐢𝐥𝐞𝐬, 𝐞𝐯𝐞𝐫𝐲𝐨𝐧𝐞 𝐬𝐦𝐢𝐥𝐞𝐬.
𝐇𝐢𝐬 𝐡𝐚𝐧𝐝𝐬 𝐚𝐧𝐝 𝐡𝐢𝐬 𝐞𝐲𝐞𝐬 𝐚𝐫𝐞 𝐛𝐞𝐚𝐮𝐭𝐢𝐟𝐮𝐥.
𝐇𝐞 𝐡𝐚𝐝 𝐛𝐫𝐚𝐜𝐞𝐬.
𝐖𝐞 𝐧𝐞𝐞𝐝 𝐭𝐨 𝐩𝐫𝐨𝐭𝐞𝐜𝐭 𝐡𝐢𝐦.

🦊.